co-funded by the European Commission's Erasmus+ programme for sport
co-funded by the European Commission's Erasmus+ programme for sport
Voga & Share focuses on the practice of rowing, and although this sport is considered to be among the most complete in that it mobilizes the whole body and promotes concentration aimed at achieving a goal, its dissemination, particularly among young people, does not get the echo it deserves. In many EU countries, rowing is often reserved for adults and does not involve the younger generation as it should. We have a cultural and educational gap to fill.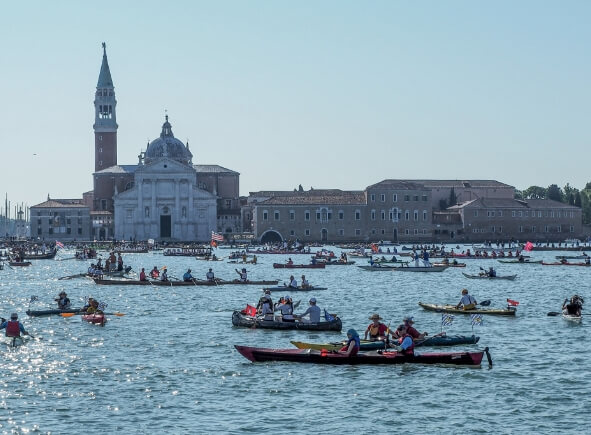 Meeting Rijeka – Conferenza Voga & Share
Meeting Murcia, Voga & Share conference
Each partner selects and trains a group of 20 young people between the ages of 12 and 18 (50:50 gender balance) in rowing, with a view to participation in the Venetian Vogalonga on 28 May 2023. From this sample, each of the partners, according to criteria jointly established by the partnership, will select 10 young people (50:50 gender balance) to be physically brought to the event. In the days leading up to the event, the teams from the various organizations taking part in the project will get to know each other, team up and practice rowing together, and then participate in the sporting event with mixed crews.